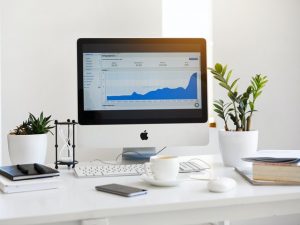 Google Analytics is a free, highly advanced web statistics & analytics service from Google that enables you to view statistics on every apspect of your web sites use. By using Google Analytics you can tell how people find your site, what they do, how many of them go on to make a purchase and much more.
Google Analytics is fully integrated with Google Adwords™ and offers an enterprise class analysis tool that you can use to get optimal results from your advertising campaigns.
Like other high end web site analysis tools, it offers over 150 reports and thousands of possible combinations of variables that may be important to your web site.
Vitalized Australia understand how to harness the power of Google Analytics with advanced custom filters and scripts to enhance Google Analytics.
If you want advanced web site reporting and need to take Google Analytics to the next level, talk to Vitalized Australia today.